PUB IN THE PARK 2024
We're delighted to announce that Pub In The Park returns to Higginson Park, Marlow between 16th - 19th May 2024! Head to the Marlow Page for the acts announced so far, ticket types and prices and more.
We will be back with our other Pub in the Park locations for 2024 very soon… please sign up to our newsletter to be the first to hear!
Let us introduce you to the culinary version of Glastonbury - Pub in the Park
Squaremeal

Feast on an array of tasty dishes at Pub in the Park
Bucks Free Press
Pub in the Park is the ultimate crossover of food and music.
Country & Town House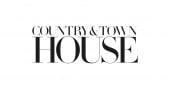 There is something for everyone to enjoy
Herts Live
delicious pub grub and equally enticing live performances
Time Out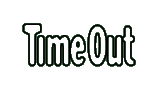 There's no better way to spend a sun-drenched day in London than with friends and good music. Add in mouth-watering food and you've got the ultimate summer's day.
Conde Nast Traveller

Food festivals have become big business and Pub in the Park is leading the way
The Guardian